Lines are crossed and erased, even as their traces persist in delimiting how and what we know, how and what we see.
Even if the line is wiped, it will leave traces, or the story of its existence will be remembered.
Posted on September 29, 2020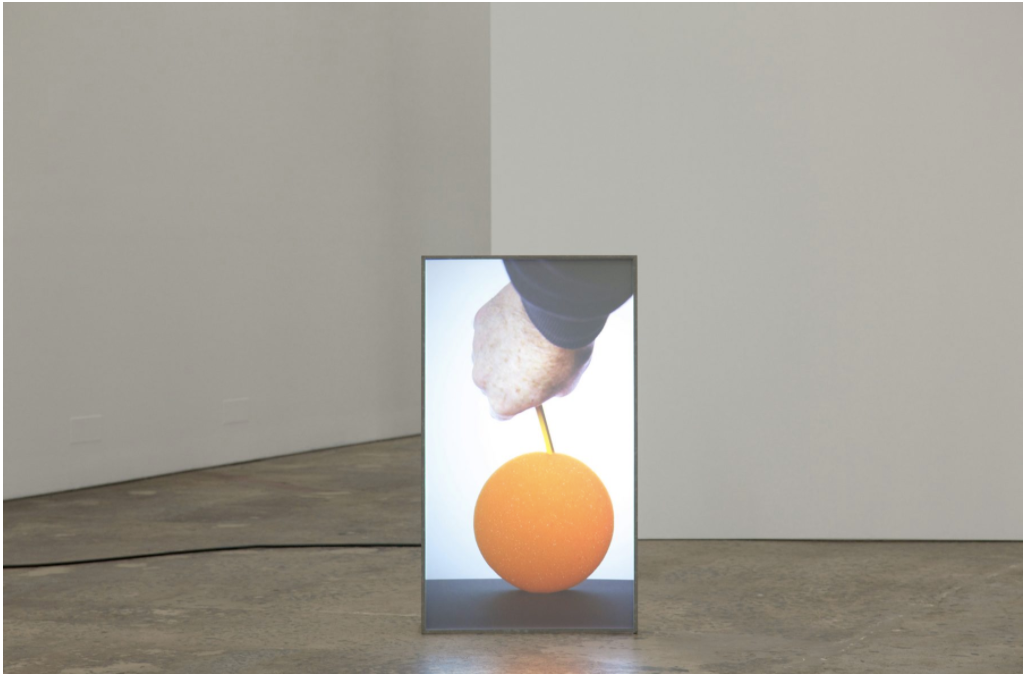 'The Cin­e­ma Com­plex' (Sequence 1) 2010 2 minutes 33 seconds
HD video, 9:16, colour,silent
In many of von Sturmer's works,
The most modest of materials contradict our understanding of physics and challenge our perception of all moving image as' documentary'. But he is no special effects artist:

von Sturmer's footage is never manipulated — rather it is the viewer whose perspective must shift.
<https://annaschwartzgallery.com/exhibition/the-cinema-complex>
In von Sturmer's videos, materials perform simple acts to convey complex perceptual and philosophical concerns. His artworks are instructional in the sense that they
encourage reflexiveness
in how we look at things and take stock of the world around us. ——
Charlotte Day
<https://www.mca.com.au/artists-works/artists/daniel-von-sturmer/>
REFLECTION 1 : 
With the recommendation of my tutor, I learned about his work. When I first came into contact with his works, most of them were in the form of pictures. In his works, the whole series has an extraordinary calmness .Through a subtle and different observation method, let the viewer have a new viewing experience of the objects that are accustomed to life. . I have a deep memory of his work "the objects in Sequence 4". He used a pencil to push an A4 paper cuboid until it fell out of the picture. The picture clearly records the subtle movements of the object, which is fascinating.
His works are delicate and contemplative, and the seemingly ordinary perspective contains a deeper discussion of philosophy by the artist behind the work. I kept searching for his information which is quite a few, and prying into the artist's thoughts through these only works. But it is undeniable that I was deeply attracted by his works. 
"The process is mechanical and should not be tampered with," Sol LeWitt advises in "Sentences on Conceptual Art."

 "It should run its course."

As, indeed, does von Sturmer's line. But just as LeWitt's iconic sentences are unraveled by their author at every turn, as in the confounding opening salvo,

"Conceptual artists are mystics rather than rationalists,"

so too does von Sturmer's video offer and demand much more than its perfunctory drawn circle demonstration first suggests.
As many of his interlocutors have noted, von Sturmer's work asks us to engage with much larger, and harder, questions regarding

perception, truth, knowledge, and reality.  
 <
https://www.youngprojectsgallery.com/daniel-von-sturmer
>
In my previous work, I also used the two elements of projection and circle. The works in the exhibition are repeated constantly, they are more like in a process, endless, endless practice. This also allows me to reflect on the circulating circle symbols in my work. Are they constantly rising? I haven't considered it. This has caused me to think about the concept of "upward" in the traditional concept.

As the title of my dossier that way,  it's  about the
trace
.       
I don't want my work to be my representative, it is part of my essence. But once it is completed, it is an independent existence. 
Making art is my trace.
Related artworks
:
 Richard Long
's A Line Made for Walking (1967),Yvonne Rainer's Line (1969) and Walter De Maria's Mile Long Drawing (1968).
key words
:Conceptualism, Minimalism
Posted on September 22, 2020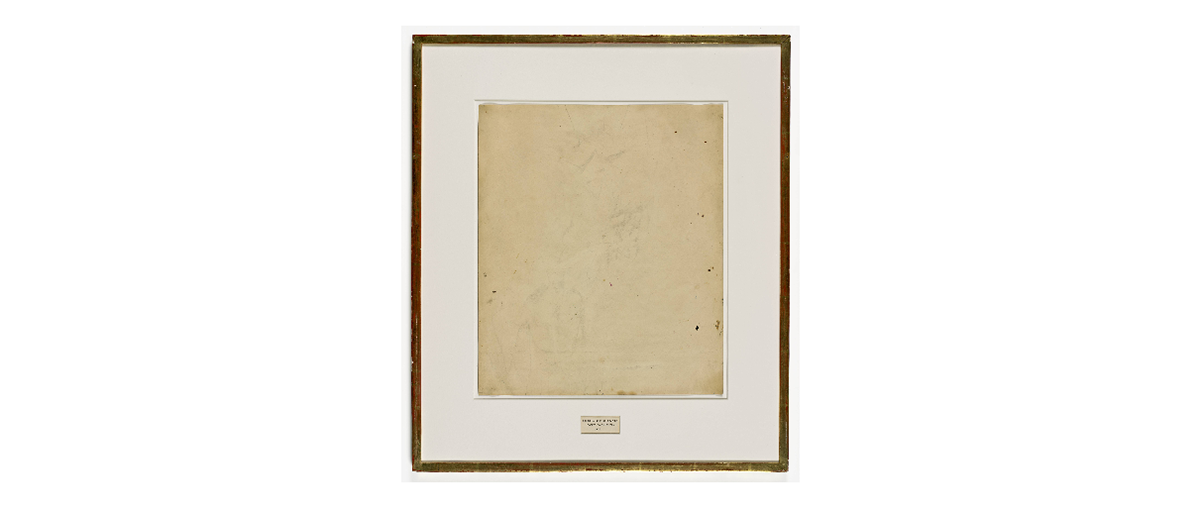 The simple, gilded frame and understated inscription are integral parts of the finished artwork, offering the sole indication of the psychologically loaded act central to its creation.
Without the inscription, we would have no idea what is in the frame; the piece would be indecipherable.
"To live is to leave traces"
Am I looking at art or archaeology?
These are not works where the 'meaning' of the work offers itself up to be easily read. They are generated from the impulse to make a mark, ritualize this process through repeating that mark, to the point where the mark making achieves the ambition of a resonant artwork: a successfully incompetent sign. 
TIME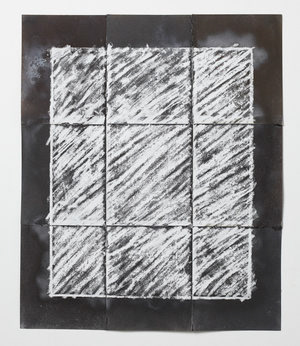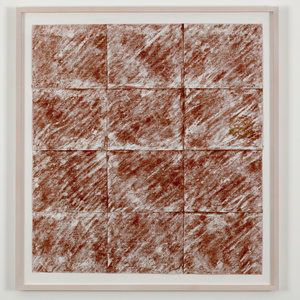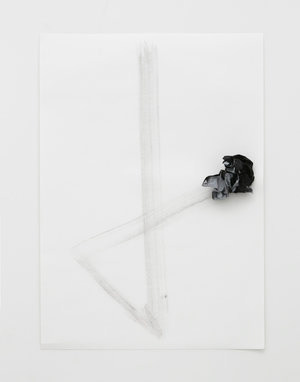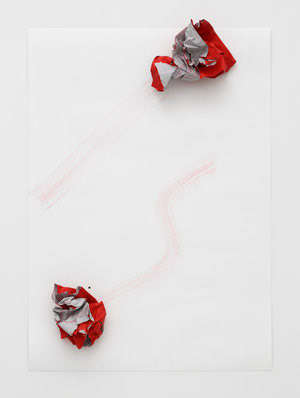 Kishio Suga
Suga made works on paper with more frequency at the beginning of his career.
his diverse practice includes assemblages and works on paper, which serve as concise examinations of the reality of mono .Similarly, in his performances, which he refers to as "Activations," the artist gradually builds up a framework of material and spatial relationships only then to deconstruct it.
What is the trace
Why do we pursue
What's left in the end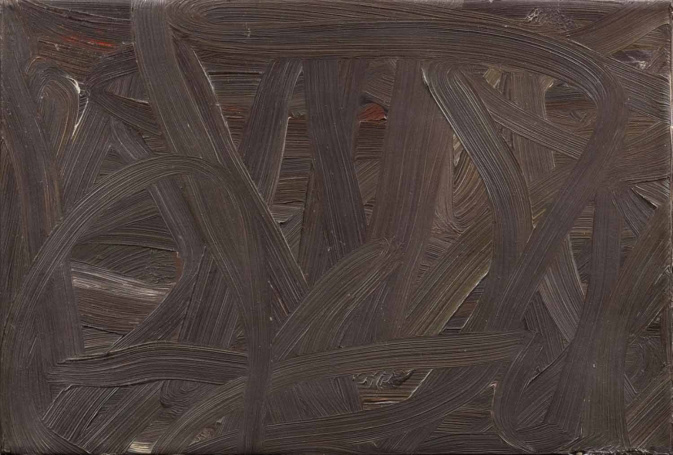 Gerhard-Richter.    Vermalung (braun)
in relation to the swirling brushstroke and its ambiguity as a trace of emotion or expression
He is an artist I admire very much, but I didn't know this early work of him before. When you unexpectedly have something in common with the artist you admire. There is a wonderful feeling, it is both pleasure and touch.  I have also found that several artists I like, admire and inspire each other. seems to be a connection guiding me.

https://www.gerhard-richter.com/en/art/paintings/abstracts/inpainting-45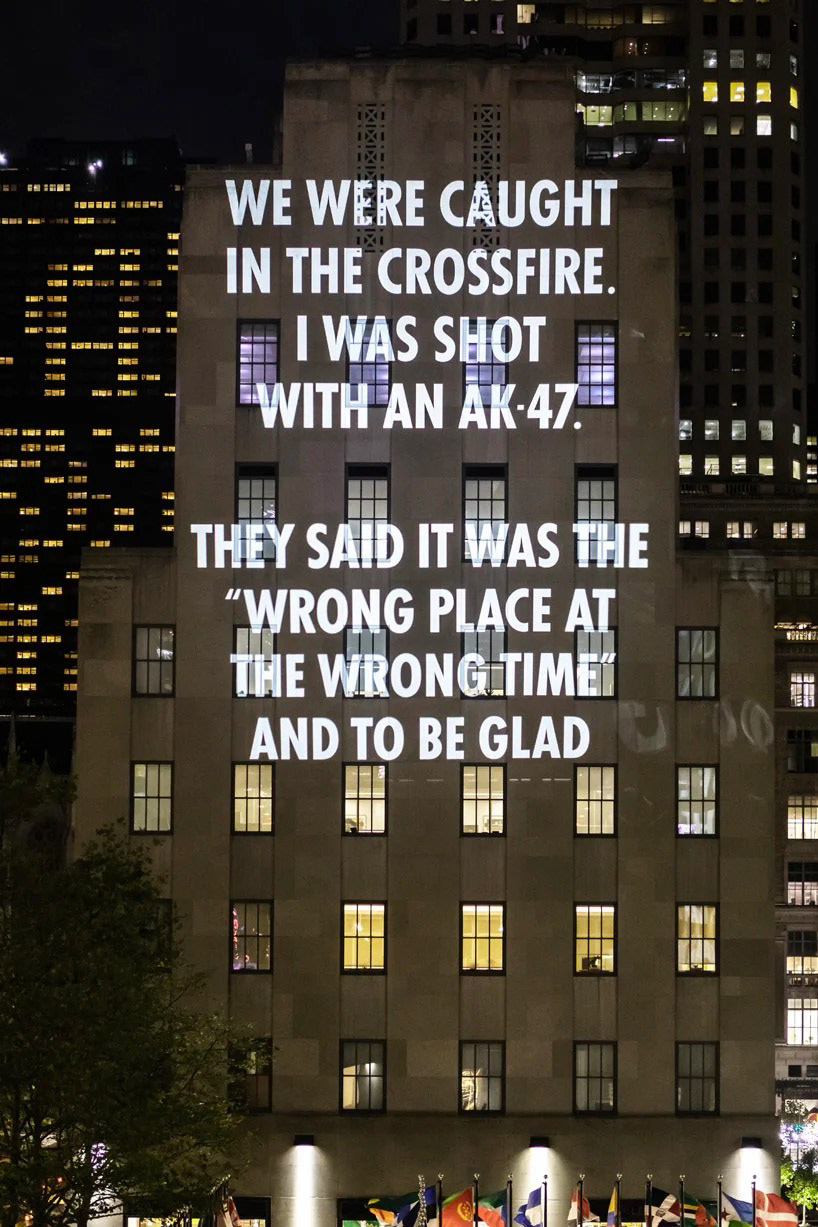 SPACE
Jenny Holzer 
Interactive traces in public space
Martin Creed – Work No. 247. Half the air in a given space, 2000, Museo de Arte Contemporanea de Vigo, 2011
visitors become a part of the art by walking through the balloon filled room.
'the separation of the author and the audience is artificial.The world isn't like that.We're all mixed up.'